Remarkable Lawn Care and Landscaping Franchise Opportunities
Interested in the lawn care and landscaping industry or already a part of it? The Grounds Guys maintains, enhances, and creates the best-looking lawns and landscapes in communities across North America year-round. We provide the support you need to realize business ownership in a familiar, recession-resilient industry while allowing you and your family to experience the lifestyle you've always desired. From comprehensive business support to built-in national brand recognition, find out how you can join hundreds of franchise owners in discovering the life-changing benefits of franchise ownership with The Grounds Guys.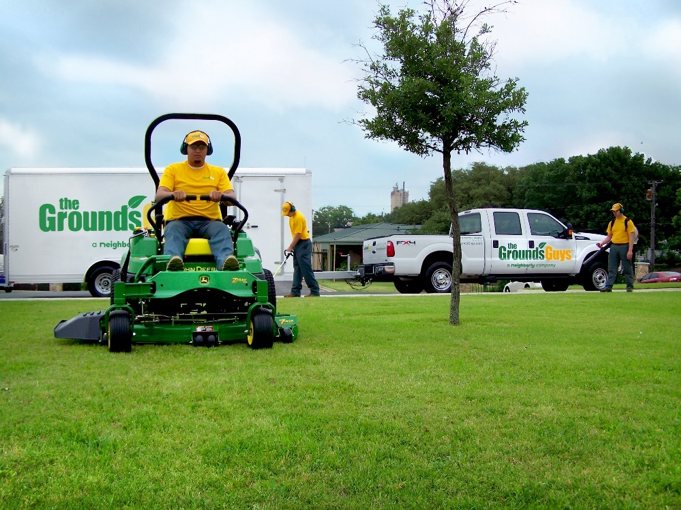 Your Well-Grounded Path toward Success
The Grounds Guys® Landscaping Franchise Could be Your Entrepreneurial Dream
Like many successful professionals looking to make a career change or invest in a new business, you may be considering franchising opportunities. The entrepreneurial allure of owning your own business and creating a path toward future success is likely a motivating factor.
The lawn care/landscaping segment is one of the most appealing franchising opportunities, and The Grounds Guys is a premier franchise that provides the business model and essential support services you need to start a landscaping business and succeed in the years ahead.
Why The Grounds Guys?
Industry Recognition Earned through Years of Success
There is a reason why The Grounds Guys is an award-winning landscaping franchise that consistently draws such high interest among new investors. Actually, there are several reasons. The company has:
- 12 years of business success
- 240+ franchise locations
- Frequent recognition on the Entrepreneur, Franchise 500® and the Franchise Times Top 200 lists
- Multiple "Best Franchise for Veterans" awards
However, more important than the accolades is our business model that provides the ongoing training, technology, networking opportunities, brand recognition, and vendor discounts that help put you in the best position for your lawn care services business to thrive.
A Sustainable Year-Round Business
We are more than lawns. The Grounds Guys show you how to start a landscaping business that fights seasonal slumps and attracts recurring revenue. Our goal is to offer what a customer needs outside their home throughout every season with services that include:
- Lawn & Bed Maintenance
- Landscape/Hardscape
- Weed & Fertilization
- Holiday/Outdoor Lighting
- Snow & Ice Management
- Irrigation
- Artificial Turf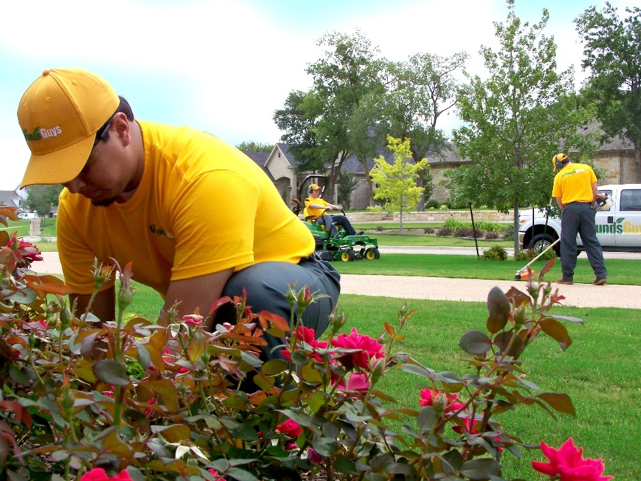 Franchising Helps You Build a Business That You Own, And That Doesn't Own You
Starting your own landscaping company can be exciting, but it can also be a daunting experience that ends up taking more time and effort than you could ever anticipate.
With The Grounds Guys, you have a franchise where you will have access to all the continuous support you need to drive success in every aspect of your business. That includes:
- Business development plans and coaching
- Business management and finance tools
- Marketing collateral, local marketing consultations, and digital marketing systems
- Leadership development
- Education in The Grounds Guys business culture and systems
- Technology and software training
- Day-to-day operation
- Office system setup
These extensive support services are what we believe distinguish The Grounds Guys from other lawn care and landscaping franchises and will help you build a business that you own, and that doesn't own you!
Ideal Franchise Owner
An entrepreneurial spirit. A hunger to own your own business. A desire for professional freedom and better work/life balance. An appreciation for beautifying home properties. If any of these qualities resonate with you, then franchise ownership with The Grounds Guys might be a great way to build your own landscaping business.
Discover the franchise opportunities available with The Grounds Guys and the advantage of joining a family of fellow franchise owners who share these common characteristics:
- Are financially responsible and accountable
- Strive toward success
- Uphold the highest professional standards
- Work to maintain our strong brand recognition
- Deliver exceptional customer service no matter what
Your Business Support Starts from The Ground Up
You'll get support from every direction with The Grounds Guys
When starting your new lawn care and landscaping business or converting your existing business, you'll benefit from the power of our brand equity and focus on customer relationships — but the perks go beyond that. From the minute you're awarded a franchise, your training, marketing and support systems come to life. Learn about the support branches available to you.